Kuyaba Hotel, Restaurant & Bar

Located in the heart of Negril's famous & beautiful seven mile white sand beach, Kuyaba is a family owned & operated boutique, beach hotel with a tropical island vibe that you won't find anywhere else.
Set on a lush, tropical property surrounded by exotic plants, flowers & different varieties of palm trees, Kuyaba gives the true feeling of an island vacation. Kuyaba's architecture looks rustic on the outside but has a clean & modern heartbeat within the rooms offering all the comforts of home & then some.

Featuring an on-property, beachside, restaurant & bar with an outstanding view of the beautiful Caribbean Sea.
HISTORY : How it all started from sea to gem
A Champion Legacy...
In 1965, the place that we now call Kuyaba was a very different place. In those days, Negril was a still a sleepy little town with a handful of inhabitants and lots of uncleared land. It was in that same year that an ambitious young Jamaican named Israel Williams used purse winnings from the famous racehorse None-Such (which he bred) to purchase a 'patch of jungle 'in Negril, Jamaica. None-Such went on to become a legend in regional horse racing and every year the Caymannas Polo Club presents The None-Such Award to honor excellence among thoroughbreds and their breeders.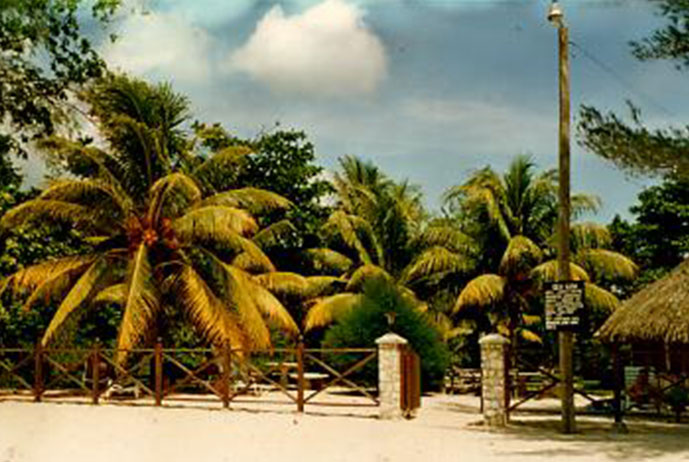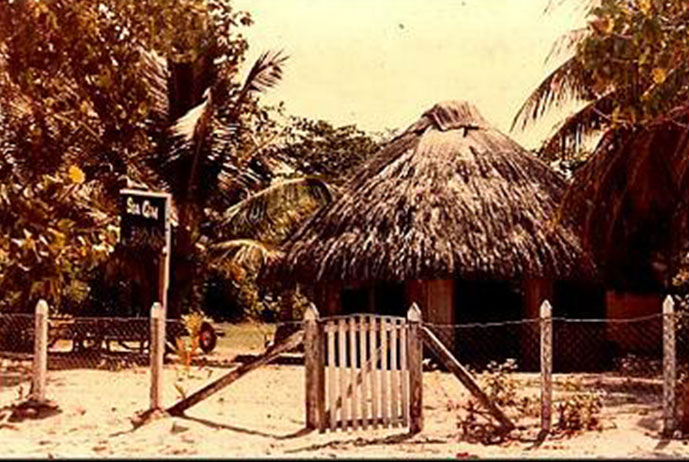 The Beach...
Not yet called Sea Gem (or Kuyaba), the property was strictly for Israel's family who visited mostly on Sundays. Visits were a labour of love in removing 2 mountains of conch shells deposited by generations of fisherman. Also removed was a forest of unfriendly thorning plants called Nichol (cucomakka) which climbed up to 50 feet high . There was no electricity or water, not many locals but tons of fireflies, sandflies, and mosquitos. Nevertheless the Williams loved the clear blue water and white powder sand which made it a special place over the decades.
In the 70's , many people found out about this place called Negril and soon we were visited by flower children and travelers of all kinds who were searching for something spectacular. Before long, our thatched huts were not sufficient and simple wooden cottages were constructed, some of which still stand on the property as a reminder of days gone by. Once arrived, our guests were hosted by Ms. Louise and three of her daughters who were instrumental in making Kuyaba truly special.
Eventually, a restaurant was added, and renamed 'Kuyaba'. The word Kuyaba is actually an Arawak Indian word used to describe a paradise for feasting, drinking and dancing. A fitting name, we think you'll agree, for a beautiful place like none you've ever seen.